We asked four Utah students to describe their experiences at the ACLU's National Membership Conference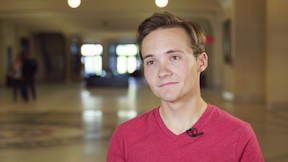 Nicholas Cockrell
You belong here.' These three words have been running through my head since returning from the ACLU's National Membership Conference in Washington, D.C. This simple phrase hit the nail on the head as to what makes the ACLU an essential player in today's political climate. The toxicity, bigotry, and anger that exist within our politics have left many in society feeling that they do not belong here. In truth, the United States has never been as welcoming or accepting as may have been promised on the Statue of Liberty, but we have never stopped striving toward that ideal. At the National Membership Conference, I was able to witness and learn firsthand from people who work every day to push the United States toward a more ideal society—one that is more loving and inclusive.
Nicholas Cockrell is a senior at the University of Utah studying history and political science. He started interning with the ACLU of Utah in May 2017 and has never left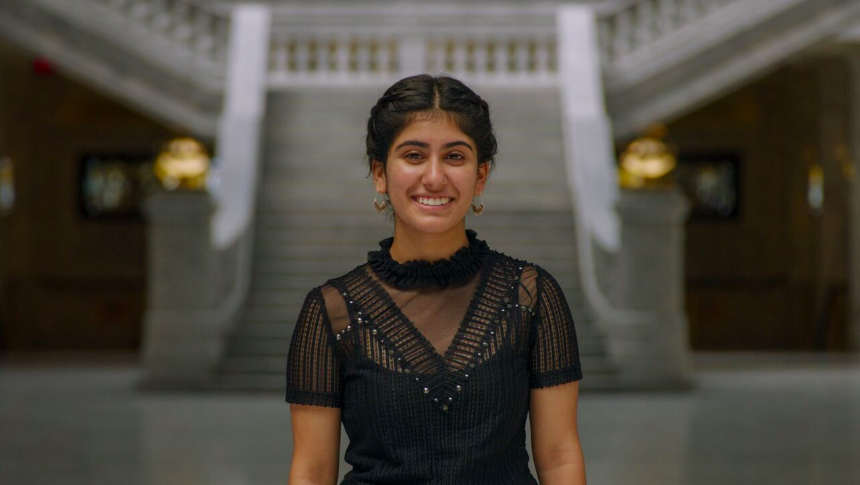 Mishka Banuri
The ACLU's National Membership Conference enabled me to listen to people that have motivated me for my whole life. I met Cecile Richards, the former Executive Director of Planned Parenthood. As a Planned Parenthood Association of Utah teen council member, I have been inspired by Cecile's legacy of perseverance and justice. Sitting on a panel with Kerry Washington was Saru Jayaraman, a South Asian activist who organizes against the exploitation and sexual harassment of female workers in the restaurant industry. Meeting other South Asian and reproductive rights activists is always a highlight for me, because connecting with people with the same interests rejuvenates me as a young activist.
Mishka Banuri is a senior at West High School in Salt Lake City. Last summer she attended the ACLU Summer Institute on behalf of the ACLU of Utah.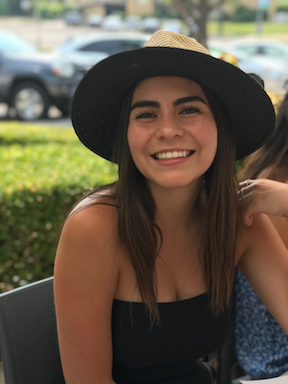 Marley Dominguez
While all of the sessions I attended were informative, the two panels that stood out the most were on Indigenous justice and trans activism. Despite being familiar with Indigenous rights, I left that session with a new understanding of how schools systematically oppress Indigenous students and their knowledge. It is easy to imagine how boarding schools inflicted trauma on the young Indigenous children who attended them, but it is less understood how this trauma gets passed down from generation to generation, sneaking itself into Indigenous peoples' lives. It was also incredibly empowering to see that all the speakers on the Beyond the Bathroom segment were trans people who could speak of their experiences and their activism. I appreciated the way the panelists explained how people could empower queer communities without taking up their space, which is especially important to remember as allies.
Marley Dominguez is a second-year student at Westminster College majoring in political science and minoring in gender studies; she serves as the political engagement coordinator at the school's Dumke Center for Civic Engagement.
Tristan Palmer
One of the most interesting panels I attended was "Your Favorite Website May Be Discriminating Against You." From it, I learned how our personal data is being used by large social media-driven advertising companies such as Facebook to create secret profiles for people based on their political preferences, race, and even the brand of smartphone they use. These firms are especially interested in people who switch between different brands. After these advertising companies divide consumers into categories based on their preferences, they allow other companies to create ads that are specifically directed at someone who fits certain categories like race, education level, and the politicians they like. It was interesting to review the ad categories Facebook assigned me to and realize that they are correct in most ways and linked to the specific ads that I see on my social media feeds every day.
Tristan Palmer is a second-year student at Westminster College studying chemistry and geology. He has advocated to expand medical coverage for juvenile diabetes and volunteered in a local elementary school.
This article was first published in the Liberty Reporter: 2018 Fall Newsletter >>