Navajo Voters Sue San Juan County Over Voting Policy
This article was first published in the Liberty Reporter: 2016 Fall Newsletter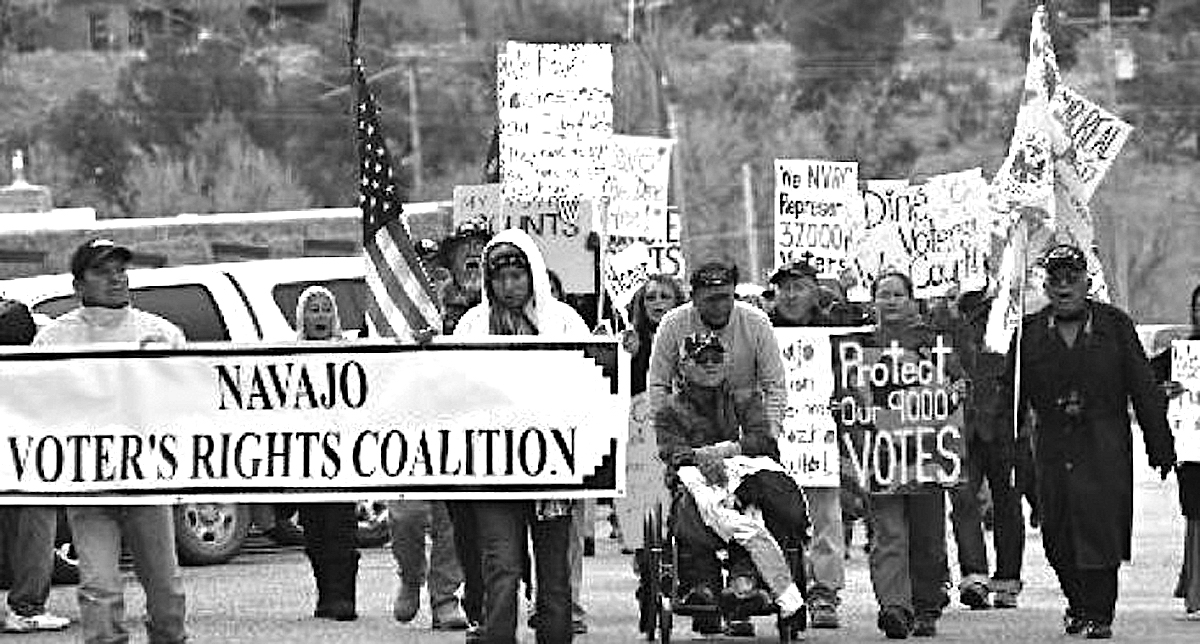 >>
The Lawyers' Committee for Civil Rights Under Law, DLA Piper, LLP, the national American Civil Liberties Union (ACLU) and the ACLU of Utah, filed suit against San Juan County, Utah on behalf of the Navajo Nation Human Rights Commission, and seven members of the Navajo Nation in February. 
The lawsuit, Navajo Nation Human Rights Commission v. San Juan County et al., was filed in the United States District Court for the District of Utah and alleges that San Juan County violates provisions of the Voting Rights Act of 1965 and the Fourteenth Amendment to the United States Constitution.
The case arises from the county's decision in 2014 to close all polling places on the Navajo Nation portion of San Juan County and switch to a mail-only voting system. The county is required to provide voting materials – including voting instructions and ballots – in both English and Navajo, a primarily unwritten language. Also, the postal system in rural parts of San Juan County, where many Navajo voters reside, is unreliable and not accessible, making it difficult for many Navajo voters to receive and return their ballots on time under a mail-in electoral system. 
Since the lawsuit was filed, the county has announced its intentions to open three polling locations and other access related measures on the Navajo Nation.  These steps fall short of providing full relief, however, as problems remain concerning the length of time those polling locations are open, meaningful access for Navajo language speakers, and the polling locations that remain closed, among others.
"It is very unfortunate that we have to go through another round of lawsuits to protect Navajo people's voting rights in San Juan County," said Leonard Gorman, executive director for the Navajo Nation Human Rights Commission. "Many of my Navajo relatives cannot read, speak and/or write in the English language.  For this reason, San Juan County is supposed to provide language assistance to Navajo voters that are non-English readers at the polling places."
"Utah can't properly honor the democratic process if the voices of Navajo voters are excluded from that process," said Leah Farrell, ACLU of Utah staff attorney. "We must make every effort, through the voting process and through all governmental outreach, to hear the voices of all the people who live in Utah."
Plaintiffs have filed and argued a Motion for Preliminary Injunction, asking for the Court to put in place changes and protections for the up-coming November election and are awaiting a ruling.
Find out more about this case at www.acluutah.org/legal-work
Photo: Navajo voters protest changes to voting policies in San Juan County in 2015.